Luis Suarez
Defining a Champion
MJ Jones has created a one-of-a-kind ring celebrating Luis Suarez's incredible career achievements. Overflowing with meaning, each of Suarez's prestigious awards are powerfully interpreted in 18ct gold, vibrant enamel and precious stones.
◆
"I was stunned by all the meaningful, significant details"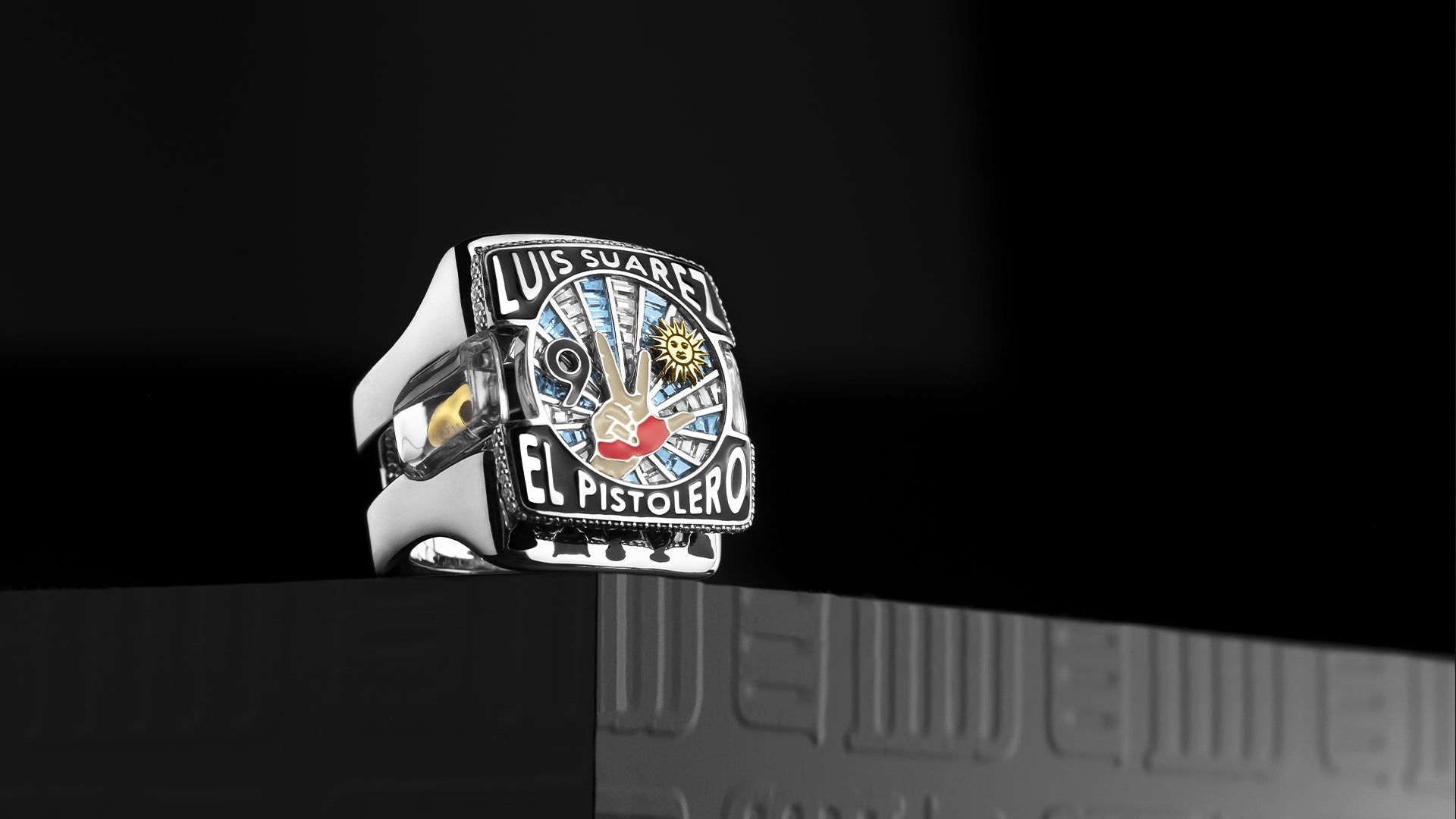 Celebrating success
Defining what it means to be the ultimate champion, Suarez's signature goal celebration, El Pistolero, is known globally and sits at the centre of the ring.
Honouring his nationality, the Uruguayan flag is represented in rows of aquamarine and diamond baguettes, crowned with the golden Sun of May.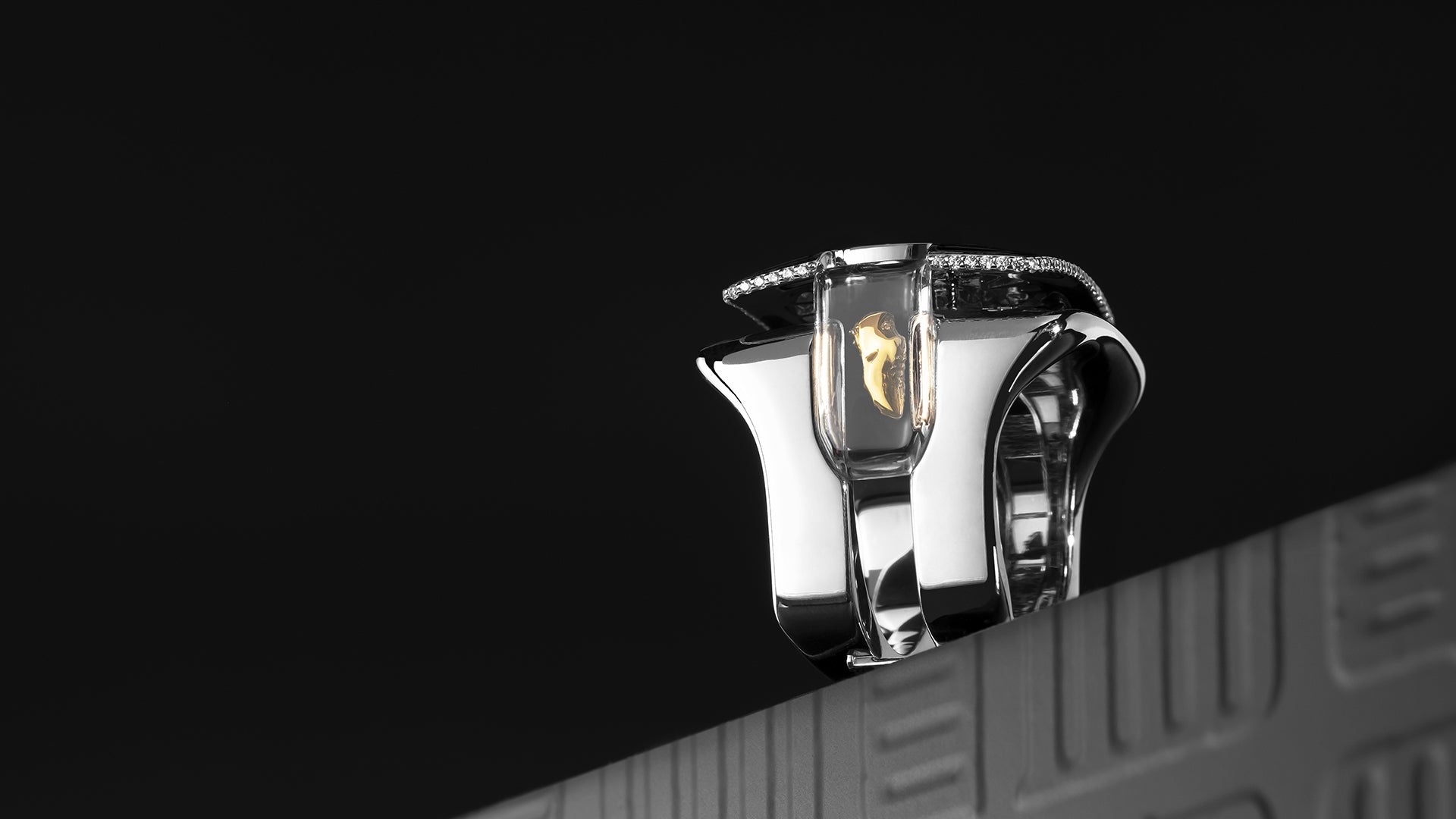 Golden Boots
Completing the ring, Suarez's most renowned awards adorn the shoulders – a pair of golden boots encapsulated in crystal-clear sapphire.
MORE COLLABORATIONS
PUMA

The limited edition Puma x MJ Jones football boots are individually hand-set with over 12,000 black crystals.

Discover

EA Sports

To celebrate the Super Bowl LVI, MJ Jones have partnered with EA Sports to create 56 limited edition pendants.

Discover

Paulinho

A one-of-a-kind ring in celebration of Paulinho winning gold in the Tokyo 2020 Olympics with Brazil National Football Team.

Discover