Puma Football
Sapphire Studded Boots
The limited edition PUMA x MJ Jones Ultra 1.3 MxSG Football Boots are a world first. Individually set by hand with over 12,000 black crystals and 12 sapphire studs.
◆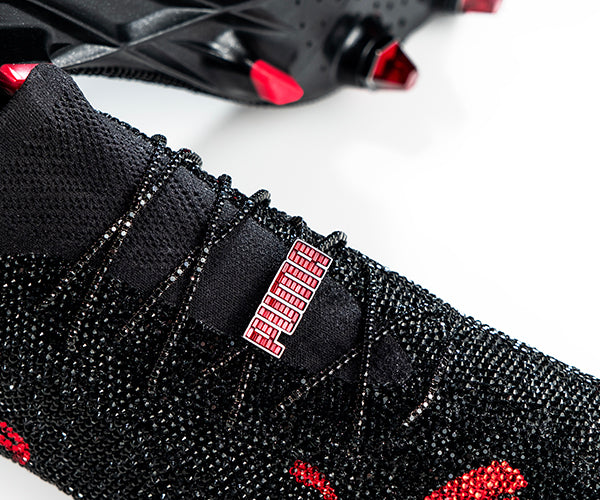 Puma Pendant
The football boots feature a 2.7ct red sapphire baguette PUMA pendant which can be worn around the neck as well as on the black crystal laces.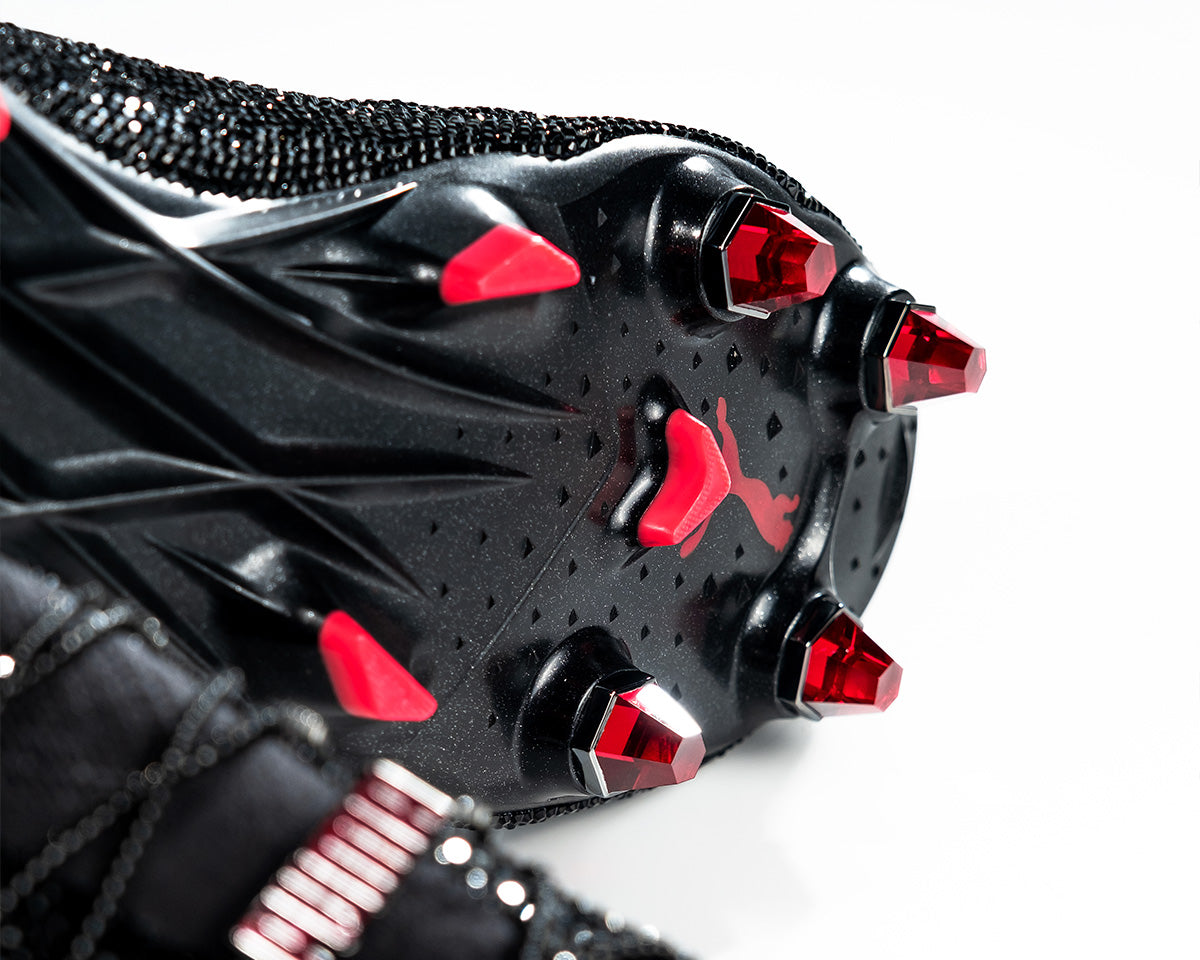 Sapphire Studs
Each individual stud is hand-cut to perfect form from 21ct of red sapphrie, totalling 25ct a pair.