Paulinho
Champions Ring
In celebration of Paulinho winning gold in the Tokyo 2020 Olympics with Brazil National Football Team, MJ Jones is honoured to have created a one-of-a-kind ring to mark this incredible achievement.
◆
Inspired by the angular rings of the Tokyo 2020 olympic gold medal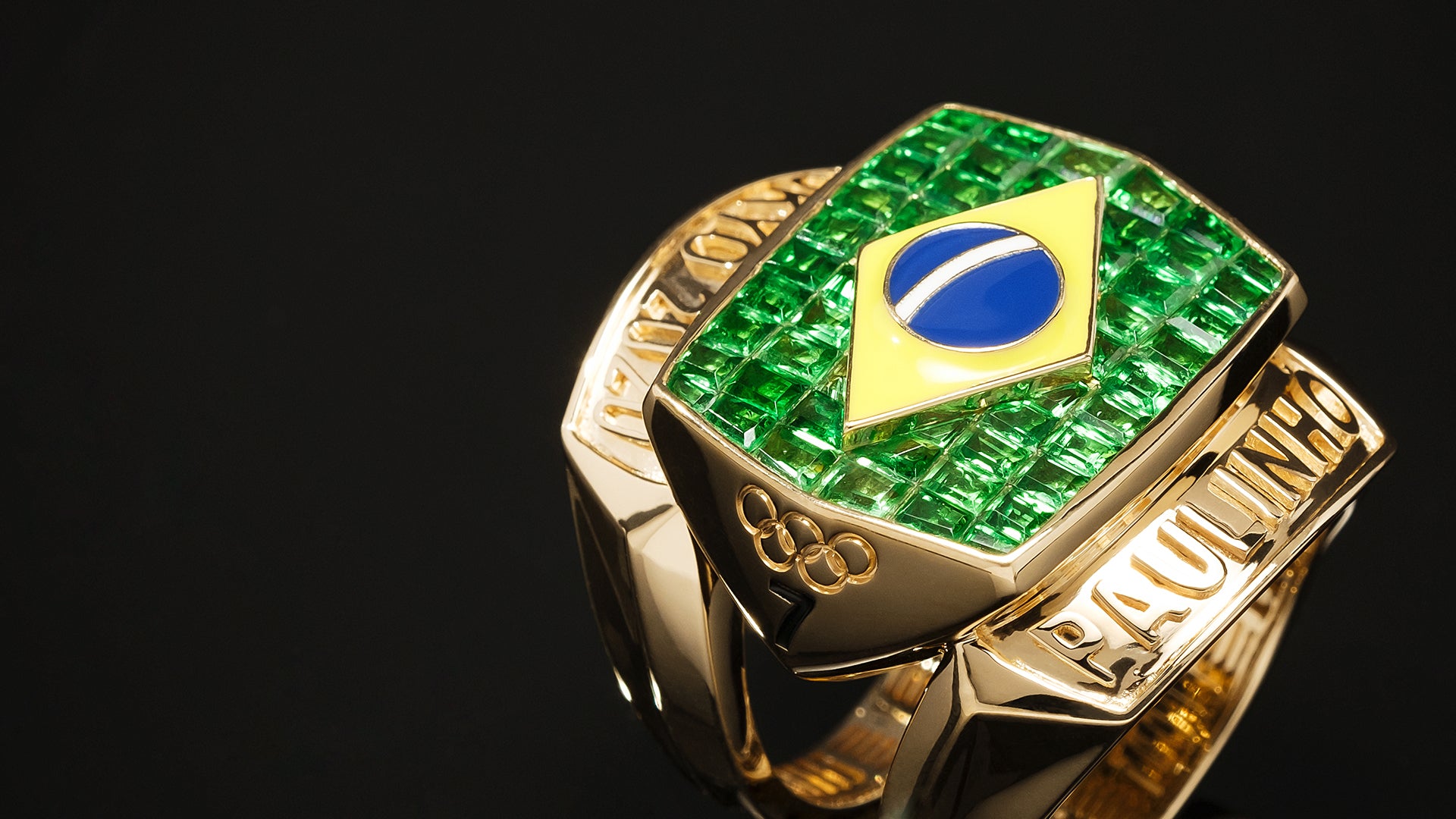 Rich Heritage
Infusing the DNA of the Olympic Medal, the 18k yellow gold Champions Ring encapsulates the rich heritage of Brazil and the pride that comes with winning such a prestigious competition.
The national flag is created from 56 green baguette sapphires and hand-painted enamel detailing, creating an unexpected combination of rebellious luxury and patriotic pride.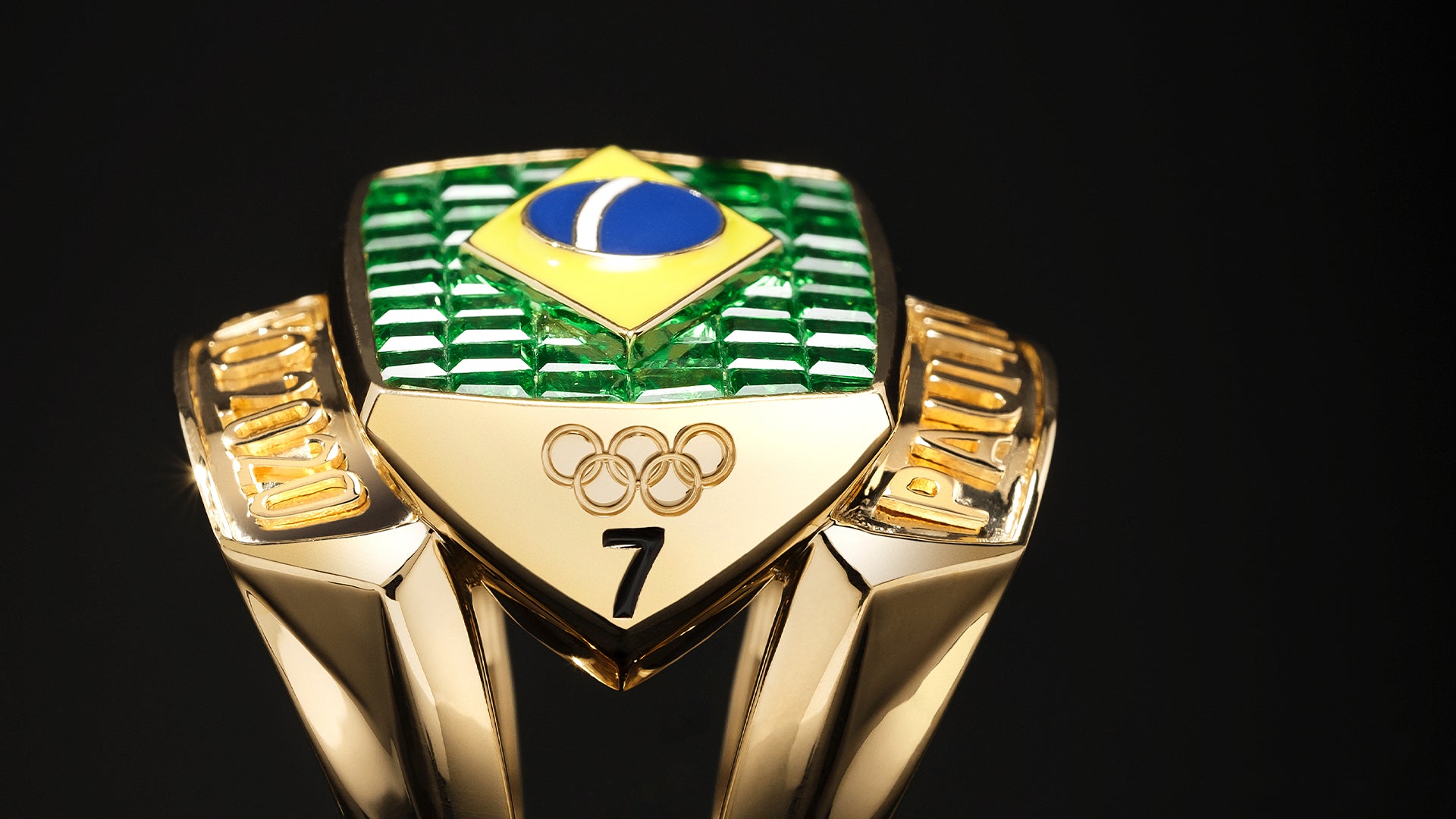 Celebrating Success
Skilled craftsmanship is showcased in the intricate engraving of the Olympic Rings and bespoke details of Paulinho's name and football shirt number.
"I will keep this ring for the rest of my life"